WHAT IS A CARTRIDGE SEAL?
Seals break prematurely due to a variety of factors, including untrained operators and installation problems. Cartridge seals were created to assist operators in overcoming the fitting and installation issues associated with traditional seals. Cartridge seals are complete components that include a shaft sleeve, seal, and gland plate. The cartridge seal's design eliminates frequent reasons of seal failure from installation errors, and because the seal is provided on its own shaft sleeve, any harm to the pump unit caused by a traditional seal is eliminated.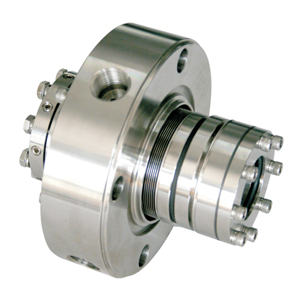 ADVANTAGES OF CARTRIDGE SEALS
The major benefits of choosing cartridge seals for your pump seal system include:
Installation is simple.

Higher functional security as a result of the pre-assembled seal with fixed axial settings. Remove any measuring inaccuracies.

The danger of axial misplacement and subsequent seal performance concerns is eliminated.

Preventing dirt from entering and harming the seal faces

Reduced installation costs due to shorter installation timeframes = shorter downtime during maintenance.

Possibility of reducing the degree of pump disassembly for seal replacement

Cartridge units can be easily repaired.

Customer shaft / shaft sleeve protection

There is no requirement for custom produced shafts to operate a balanced seal thanks to the seal cartridge's internal shaft sleeve.
DISADVANTAGES OF CARTRIDGE SEALS
The higher initial cost and additional required area are also disadvantages of using a cartridge type mechanical seal.

Much information is required upfront to build a ready-to-use cartridge seal.